He graduated from Tanaka Business School University in London in 2008 (today known as Imperial Business School), from SDA Bocconi in 2010 and from the Università Cattolica del Sacro Cuore in 2013, Roberto Cireddu is a successful private banker, having  carried out an important number of financial operations and consultancies, specializing in Trust Institutions, Trustee Funds and Generational Planning Steps.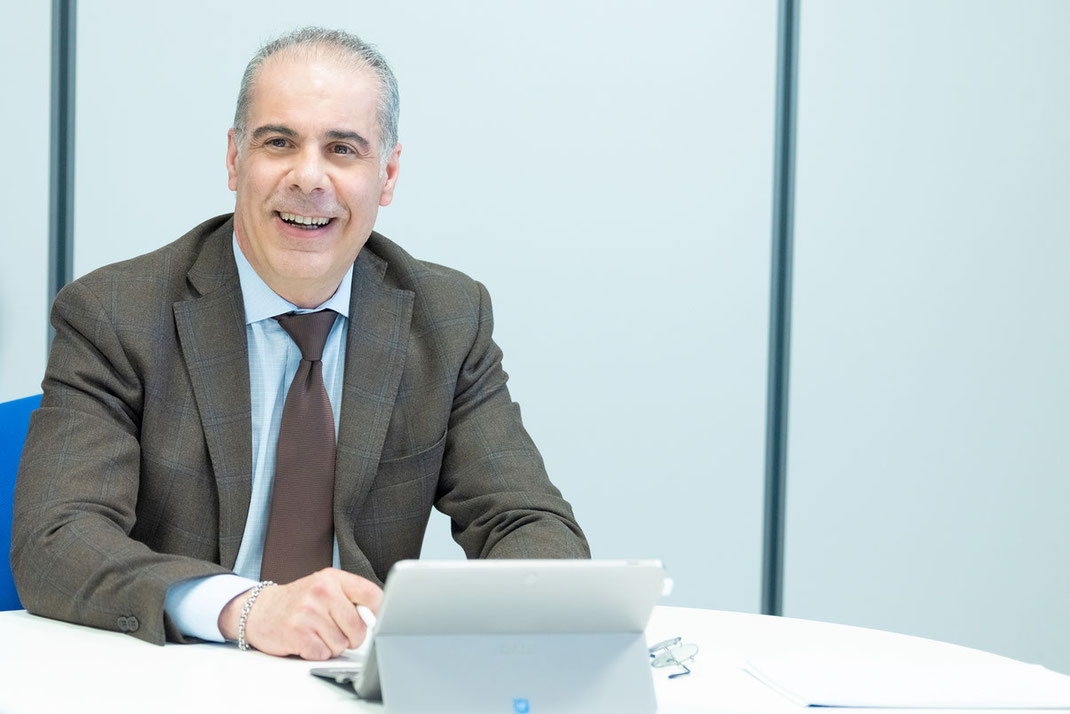 Roberto Cireddu has gained experience through continuous educational training and courses, first in Sanpaolo Invest, of the Intesa Sanpaolo Banking Group since 1991, and then, in a context of continuous and complex evolution of the Financial Markets, of the Macroeconomic Scenario as well as the deep regulatory changes introduced by the MIFID, perfecting and propelling his career, he embraced the Banca Euromobiliare entity.
We were fortunate to meet Roberto Cireddu in London during a meeting by WATANABE & KITAMURA Investments, after which we were able to interview him.
Q: Roberto, first of all thank you for your time to take this interview. 
A: Thank you, it's my pleasure.
Q:  Can you tell us better in detail what your job consists of, what are the duties of a Private Banker?
A: The Private Banker is a professional, a financial advisor, an asset consultant who possesses the highest competence, training and experience, able to offer his clients all the services of financial planning. He is the connector between the Investor Client and that complex world consisting of Banks, Markets and Financial Institutions.
It's important to highlight that the Private Banker is a regularly Registered trader, supervised by the Bank of Italy and CONSOB, and acts as the Bank's agent who grants him a Private Banker agreement in total absence of "Conflict of Interest".
In fact, as some of my clients like to call me in a friendly way, the Private Banker is a real "guardian angel" who watches over, monitors, protects and manages the assets of his clients, becoming, as a matter of fact, a loyal and faithful ally capable of providing ongoing advice, often on general topics. In this sense, he distinguishes himself from other professionals such as the lawyer, the accountant and the notary. The Private Banker is an asset consultant with the sole purpose of protecting the corporate, family, and personal interests of his clients, in a world, the financial one, that is highly complex, risky, structured and that constantly undergoes a continuous transformation and evolution.
One of the tasks of the Private Banker, for example, is to assist in choosing the most effective solutions for the enhancement of the client's assets, plan its inheritance and, of course, ensure that there is a tax saving.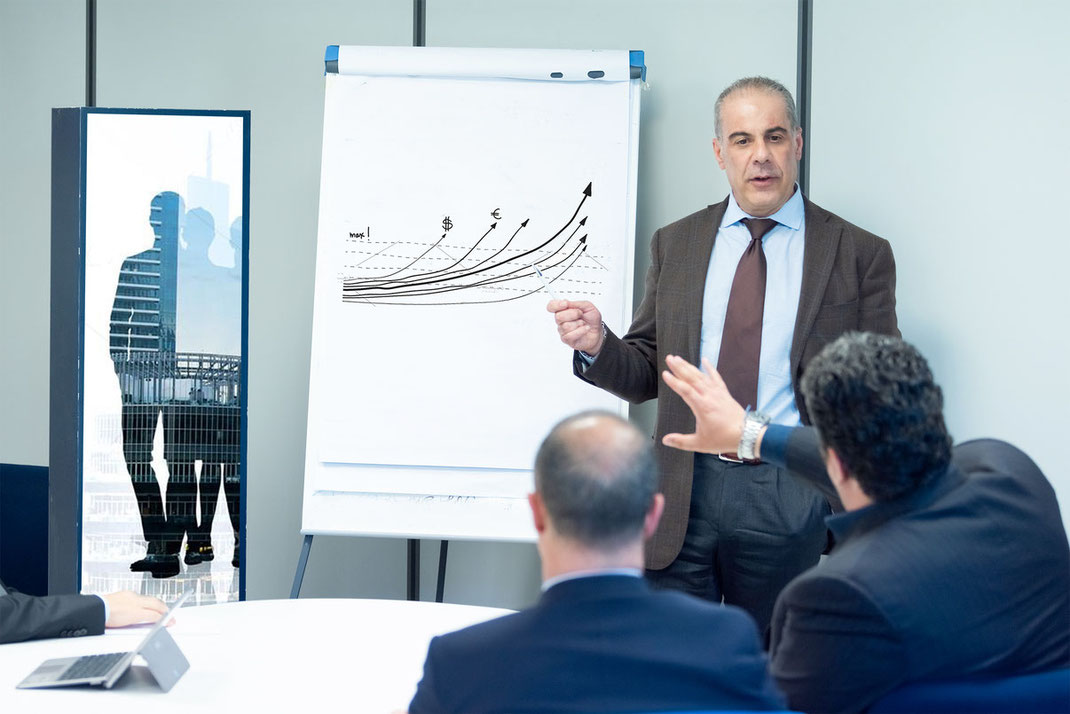 Q: How important is transparency towards your clients?
A: Very important, transparency and fairness are essential foundations for a lasting and solid relationship, whether it's in the work environment or in the personal one.
Q: In the relationship with your clients, how important is the trust factor?
A: Trust is a feeling that you build over time. Trust means relying on the competence and professionalism of the expert with whom you are working with, recognizing his qualities and skills. This, of course, is a process created over time and that is based on the tangible feedback of the correspondence between what the professional says, ensures and "promises", and what actually occurs, the real results, to be clear.
That is, when there is a match between these factors and therefore a practical demonstration of his skills, the client trusts, begins to trust or trusts more and more. So, to answer your question, trust is an essential element in this field, as well as reputation.
In fact, I often get new clients thanks to my reputation which, in this sense, acts as guarantor. In other cases, however, trust must be won over time. Through the use of the tools at my disposal, I suggest specific solutions and strategies tailored to my client's needs. Subsequently, if necessary, some changes are made to the strategy, adapting it to the evolution and the trend of the investment.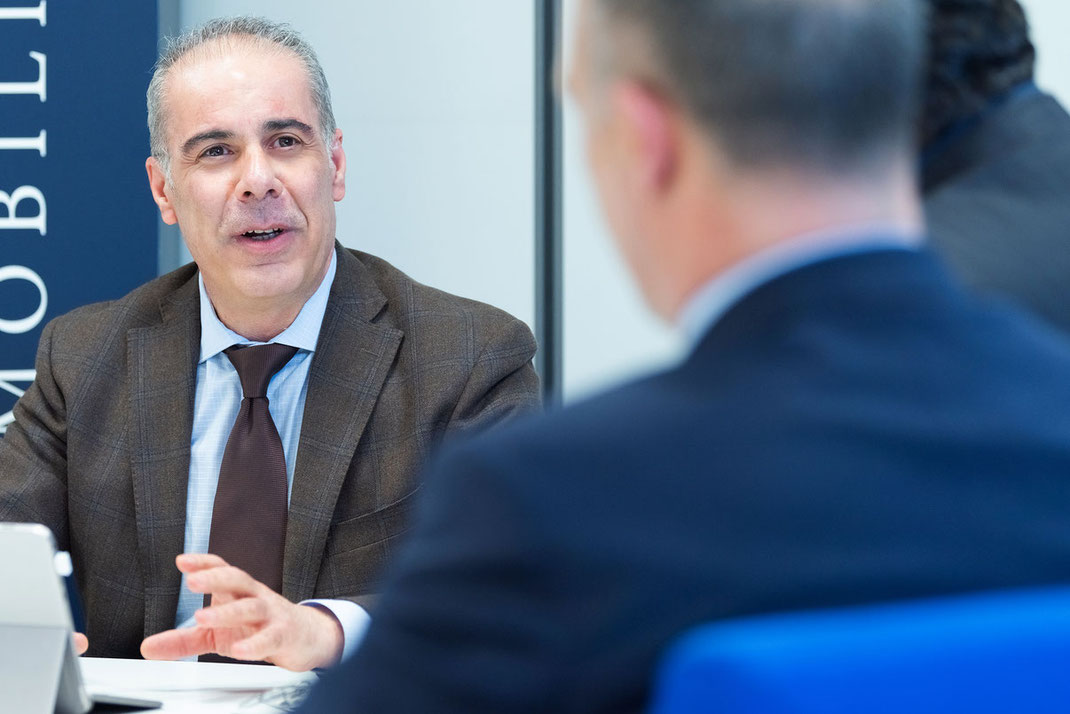 Q: What advice can you give today to Investors?
A: There are still many people who have not understood the importance of financial advice, the best advice I want to give is to rely on a Private Banker to put carry out a "conscious finance" with a clear and comprehensive view of that complex universe that is today's finance: the markets, the countless and complicated tools, the rules, the traders, the risks and the opportunities to be seized.
Q: What advice would you give to those who wish to pursue a career as a Private Banker and achieve a prestigious working position, such as yours?
A: You must undertake the career of the Private Banker if, first of all, you are driven by a strong passion for the world of finance, I suggest it to anyone who has the expressed and unconditional desire to work in such a particular and constantly evolving world. It is a very demanding industry, and only thanks to a deep passion and determination you are able to overcome the difficulties encountered midway, in return each goal achieved is a step towards success and Professional satisfaction. I strongly suggest, in addition to undertaking the right professional training, that you build our own network of connections and relations, that one day will constitute a starting point in our work.
Q: Can you tell what was the transaction that gave you the most satisfaction?
A: I remember many, every time I come up with an effective financial solution for an investor client, it is a great satisfaction, but the best ones were certainly those that apparently seemed impossible: I remember one in particular because it was declared "not feasible" by most of the local Banks and, instead, by making it "feasible", by bringing it to fruition and seeing the joy in the eyes of my clients, made me enormously proud.
Q: Talking with other professionals in your industry, some of them are afraid that their clients might end the service, what do you think?
A: I once again talk about the concept of conscious and advanced finance; an investor  client can interrupt his relationship with his private banker in some cases, like when he decides to spend his own money, or when he is not satisfied with his work. In general, back to the subject of trust, when a customer is happy with the results, he doesn't consider the possibility of interrupting a fruitful relationship with their advisor, with their "guardian angel".
Q: Are your consulting services dedicated only to Italian clients, or also to International ones?
A: Finance is international, it would be reductive to think that it can't be useful also outside the national territory, of course abiding by the laws and regulations in force in the respective countries.
Q: What are your plans for the future?
A: The fact that I feed on the satisfaction that comes from seeing a satisfied customer, confirms that the only project in the present and in the future that I see, is to help the greatest number of investors at international level.
For more information please contact Roberto Cireddu at:
Email:
roberto.cireddu@bancaeuro.it
Office:
+39 070 66141
+39 070 6614200
Office Address:
Banca Euromobiliare
Viale Diaz, 103 - 09125 Cagliari
By THE EDITORIAL BOARD
Una esclusiva della Redazione di Real Face TV